Visual artist Musa N. Nxumalo has joined the line-up of African artists who are making pieces exclusively available to The Out of Africa Collection, a first of its kind for the continent, and consisting of 113 unique NFTs (non-fungible tokens) backed by physical artworks. The innovative integration of blockchain technology and the best of African fine art forms the basis of the Invictus NFT Lab's approach, helping to highlight local artists on a truly global stage.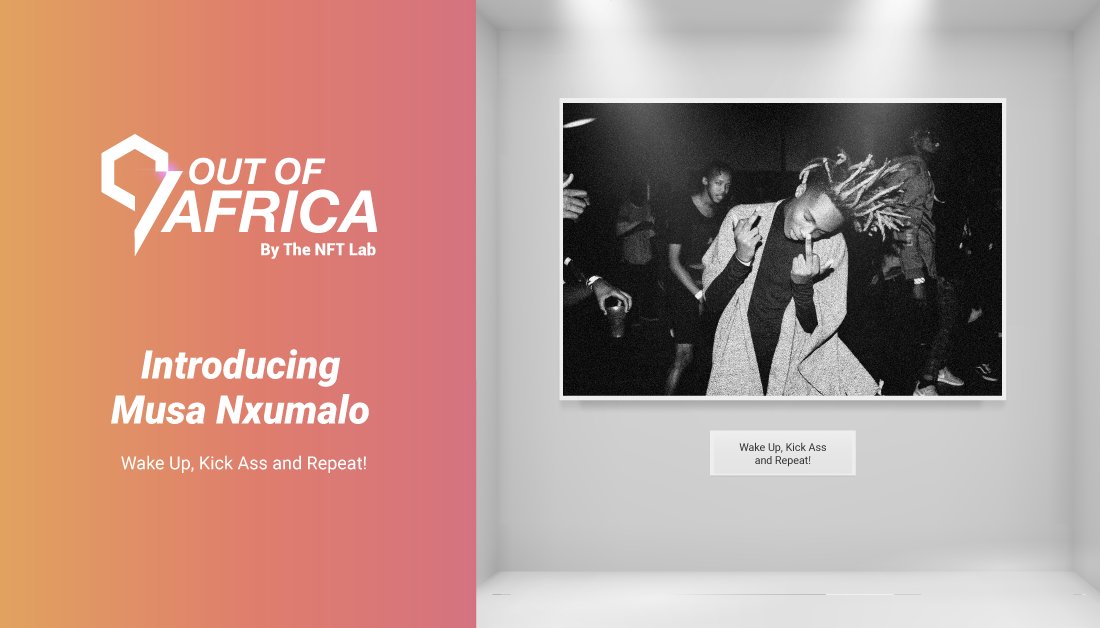 "NFTs are already impacting the art space in an interesting manner. Artists and collectors are curious. The digital world has become a normal part of our lives. For me, it makes absolute sense that people should start owning digital assets, with NFTs becoming a global tool we must all familiarise ourselves with," says Nxumalo.
The pandemic has been a great enabler for Nxumalo in this regard. By his own account, it has pushed him to become more innovative about his practice. "I have had to think of ways of opening myself up to exploring multiple avenues as well as opportunities to grow my audience and collection. I certainly hope that NFTs and physical works of art can live and work in parallel," he says. This plays well into the strengths of Soweto-born Nxumalo who says his artistic influences have continued to shift, and is not limited to the fine arts but includes music. "I am currently inspired a lot by American rapper, songwriter and entrepreneur, Nas.
However, as a photographer, I think that NFTs are very exciting. South Africa has a great history of photography, and it would be interesting to see what (and how) we will be able to achieve by expanding the artform to the NFT space. I am excited by the fact that The Out of Africa Collection is dedicated to Contemporary African art, giving artists, whether they have a gallery representation or not, the opportunity to participate in this platform and be given an equal opportunity to showcase their work."
Nxumalo has two photographs in the Collection. Both works are from his 2017 exhibition '16 Shots' which was framed around the Fees Must Fall movement in South Africa. "They are very relevant for this project because of the long-term urgency in our country regarding education. In addition to this, they also speak broadly about South African youth and their energy, as well as the importance of photography as a tool to reflect and document important moments of our journey as a country and a continent," he concludes.
Prospective investors interested in the project can visit the website, subscribe to the newsletter to get updates on participating artists and artworks, as well as concrete dates for each project phase. Technical details are available in the Litepaper and the project's progress can be tracked via Twitter.
For more information on Musa, you can go to his Website or follow his Instagram feed @anthology.youth.