One day you are just minding your business getting ready to deep dive into your first task of the day, you put on your headphones to play the song that gets you in work mode and the next thing your headphones start malfunctioning. It's either one ear just stops playing or there is no sound at all. This has happened to the best of us and we don't know about you but this ends up messing up your whole day.
Having to shop for the perfect music escape when it comes to headphones or earphones seems like an easy job until you try out a few pairs and they don't sound right – for you. We've been doing a little window shopping to see what's out there and found some headphones and earphones that caught our attention…
---
HEADPHONE AHGC30 by DENON
The Denon Headphone AHGC30 is the second-generation noise cancellation headset from Denon and is designed to build on the award-winning sound and comfort of its predecessor. It promises to deliver a deeply immersive listening experience. There are three modes of noise cancellation to ensure you have just the right level of peace and quiet at hand. The new ambient monitor means you never miss an announcement or conversation. Packed with advanced Denon technologies to deliver an amazing listening experience every day.
RETAIL PRICE: from R 5 399 at Homemation
FREEBUDS LIPSTICK by HUAWEI
Created at Huawei's aesthetic research centre in Paris, the HUAWEI FreeBuds Lipstick is designed to look exactly like a stick of lipstick. Its exquisite workmanship makes a true fashion statement and signifies a new trend in ultra-chic design. The earphones offer active noise cancellation, AEM technology, and a comfortable design to create a truly mind-blowing listening experience. They automatically detect your ear canal shape and then assigns the best EQ settings accordingly. AEM technology compensates for the audio difference caused by the size of ear canals or wearing conditions to make sure the sound is always of superior quality.
RETAIL PRICE: from R3 999 at Huawei
BEOPLAY HX by BANG & OLUFSEN
The BEOPLAY HX is deemed the ultimate comfort in wireless noise-cancelling headphones that you can lip on whether you're on a call, working from home or taking a moment for yourself. For your musical experience, the promise more bass that fits just right for you. You can personalise your listening experience with the B&O app and the Beosonic equalizer and noise cancellation adjusters will give you complete control over how you listen, with just a tap.
RETAIL PRICE: from R9 999 at Bang & Olufsen
WF-C500 by SONY
Designed to be compact, the rounded tips of the WF-C500 fit perfectly in your ears and make sure your musical sessions are as comfortable as can be. Don't let its affordable price tag fool you, these earphones are packed with power, especially with their high-tech sound features. Combining high-quality sound with long battery life, sound customisation, ease of use, and water resistance for go-anywhere music entertainment.
RETAIL PRICE: from R1 699 at Incredible Connection and HiFi Corp
ESSENTIAL WIRELESS HEADPHONES by NOKIA
Treat your ears to the Nokia Essential Wireless Headphones. Enjoy up to 40 hours of wireless playtime – or plug-in the 3.5mm cable to listen for longer. Hear every detail with high-definition audio and a 40mm dynamic driver for powerful bass. You can take your tunes anywhere with a minimalist, foldable headband. Plus, with Universal Bluetooth® 5.0 compatibility and hands-free Google Assistant or Siri support, you're all set to sync and go.
RETAIL PRICE: from R999 on Takealot
GALAXY BUDS PRO by SAMSUNG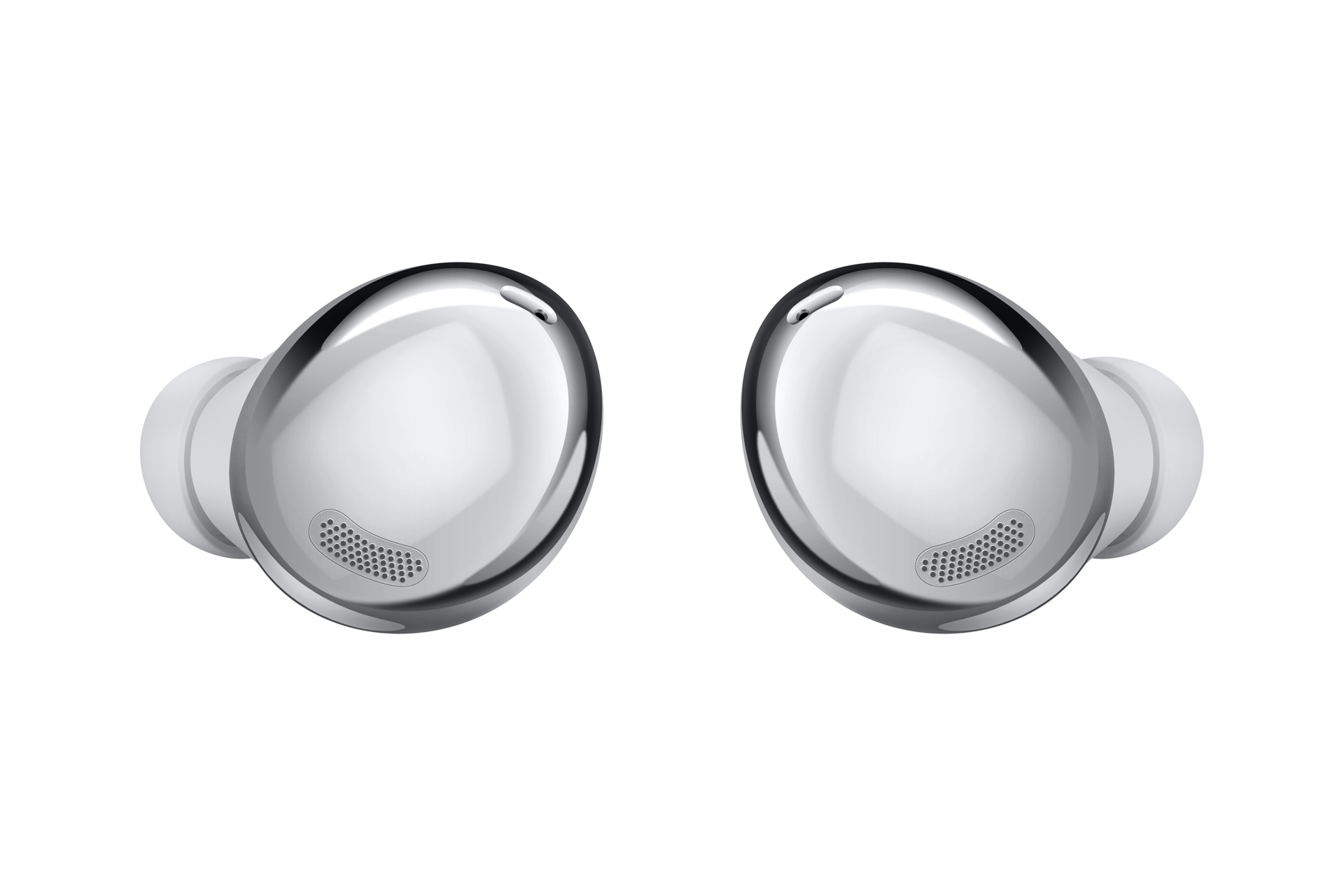 These are true wireless earbuds, with pro-grade technology for immersive sound like never before. While Intelligent ANC lets you seamlessly switch between noise-cancelling and fully adjustable ambient sound. So let the outside in – or keep it out. It's your world. Galaxy Buds Pro let you hear the best of it.
RETAIL PRICE: from R3 999 at Samsung
AIRPODS MAX by APPLE
For Apple users, the AirPods Max reimagine over-ear headphones. An Apple-designed dynamic driver provides immersive high-fidelity audio. Every detail, from canopy to cushions, has been designed for an exceptional fit. Industry-leading Active Noise Cancellation blocks outside noise, while Transparency Mode lets it in. And spatial audio with dynamic head tracking provides a cinema-like sound that surrounds you.
RETAIL PRICE: from R10 999 at iStore
LINKBUDS by SONY
As we embrace a new normal, daily commuting will continue to be an important part of our daily lives. Whether it's to your weekly workout class or visits to the office, features including portability, noise reduction and high-quality sound are essential. LinkBuds provide all that and bridge your daily life and the entertainment you love, wherever you go. You can comfortably wear them around the clock as you hear sounds around you transparently, remaining in touch with people and places without ever having to pause your soundtrack.
RETAIL PRICE: from R3 999 at Sony
BEATS STUDIO3 WIRELESS OVER-EAR HEADPHONES by BEATS & APPLE
Beats Studio3 Wireless headphones deliver a premium listening experience with Pure Active Noise Cancelling (Pure ANC). Beats' Pure ANC actively blocks external noise and uses real-time audio calibration to preserve clarity, range and emotion. They continuously pinpoint external sounds to block while automatically responding to individual fit in real-time, optimising sound output to preserve a premium listening experience the way artists intended. The Beats Studio3 Wireless headphone is designed for long-term comfort to match its impressive battery life of up to 22 hours for all-day play. The soft over-ear cushions feature advanced venting and signature ergonomic pivoting for a custom, flexible fit for any head shape. The holistic design is lightweight, durable and comfortable, so you can get lost in your music.
RETAIL PRICE: from R7 199 at iStore
JBL LIVE PRO+ TRUE WIRELESS HEADPHONE by JBL
The best audio solution no matter the device, JBL Live Pro+ TWS delivers an immersive True Wireless experience with incredible JBL Signature Sound. Let Smart Ambient connect you to your environment, or focus on the music with Adaptive Noise Cancelling. Then switch easily from tunes to group calls with dual beamforming mics to capture your voice with the feeling of face-to-face conversation and the third mic for environmental noise reduction. All commands are on the earbuds, so you can manage music and calls with your finger only. Get help from your preferred voice assistant through your voice or with a tap on the earbud. And if you set up Hey Google, activate your JBL Live Pro+ TWS features only using your voice. With up to 28 hours of playtime from Qi-compatible wireless charging and super-fast wireless recharging, they're always ready to power your day.
RETAIL PRICE: from R2 999 at Connoisseur Electronics
Psssssss….
We heard that Bang & Olufsen announced the launch of the Beoplay EX. These earphones are the latest addition to their wearable audio portfolio and will be available in May! Keep an eye out for more information on these on our site this week!
---
If you've tried any of these out, comment below and let us know what your experience has been with them. Or suggest your preferred ones we can feature in a review next time.
Featured Photo by dusan jovic on Unsplash