Due to an overwhelming response, Converse has doubled the pledge from R1 million and declared a R2 million pledge to the #kickthedebt campaign. Converse acknowledges the need for assistance for students across South Africa and has decided to extend and increase the campaign and its pledge to give more students a chance to kick their debt. The campaign has been extended and will end on the 14th of March 2021.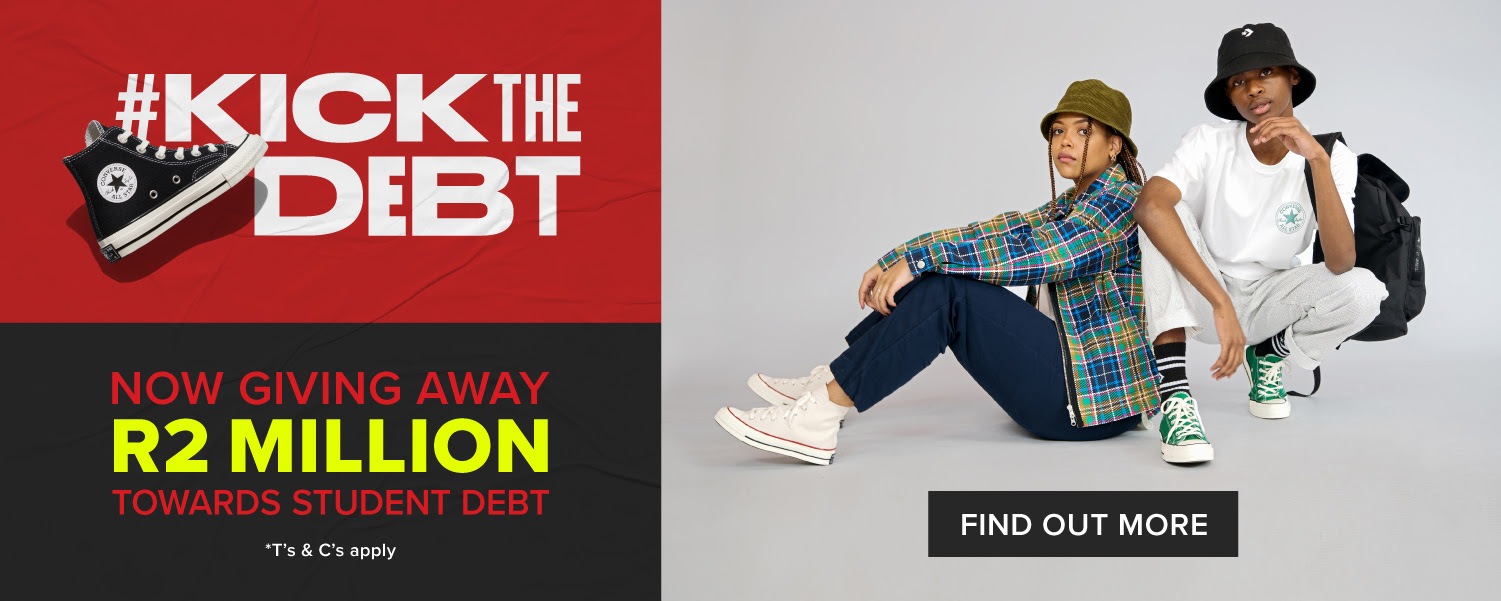 The focus of the #kickthedebt campaign is to try and alleviate even a small portion of the result of generational economic depression. Converse recognizes and understands the need to back the South African youth and the campaign aims to make a difference as education is prohibitively expensive, and as a result, student debt is incredibly high. The issue of student debt is a prominent issue South African youths face, with an increasing need for the issue to be erased.
Converse has made the level of access to entry for students easy by using digital platforms. To combat those barriers, applicants can enter and access the #KicktheDebt nomination form on the Converse e-commerce website www.converse.co.za, where friends and family will also be able to motivate for funds. At the end of the nomination phase, both Converse, the influencers and a panel of independent judges will review the nominations and select the final beneficiaries.
For more T's and C's regarding the #kickthedebt campaign, visit www.converse.co.za